Integrating Google
Last updated Mar 10th, 2021 | Page history | Improve this page | Report an issue
Integration of any service is very simple. So, you can read about Facebook, first, then look to screenshots and everything must be clear.
Registering application¶
1. Go to https://code.google.com/apis/console/ and create a new project.
2. Go to API Access under API Project. After that click on Create an OAuth 2.0 client ID to create a new application.
3. A pop-up named "Create Client ID" will appear, fill out any required fields such as the application name and description.
4. Click on Next.
5. On the popup set Application type to Web application and switch to advanced settings by clicking on (more options).
6. Provide this URL as the Callback URL for your application: http://example.com/assets/components/hybridauth/action.php?hauth.done=Google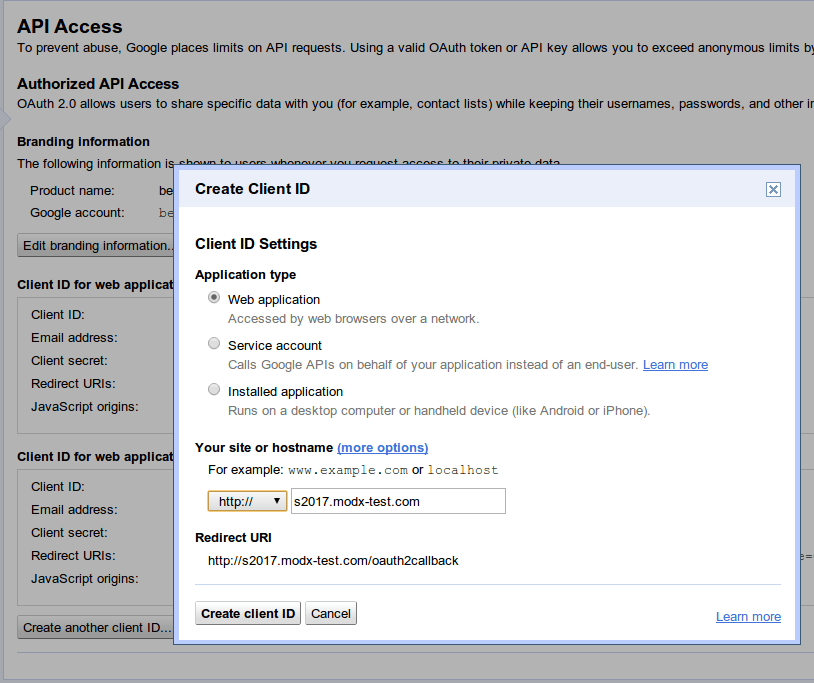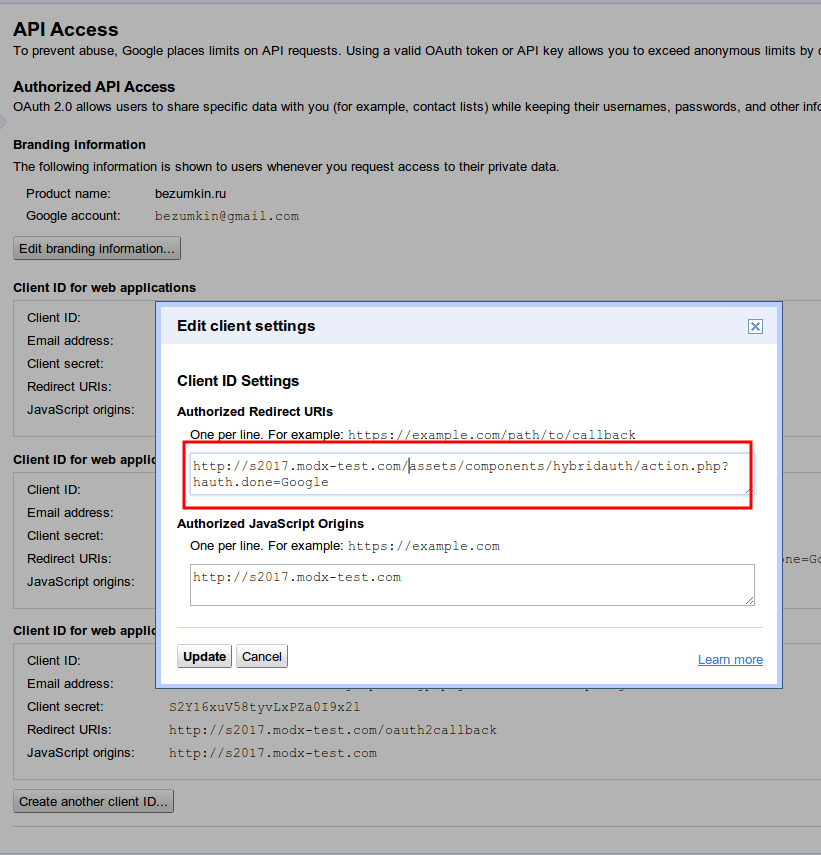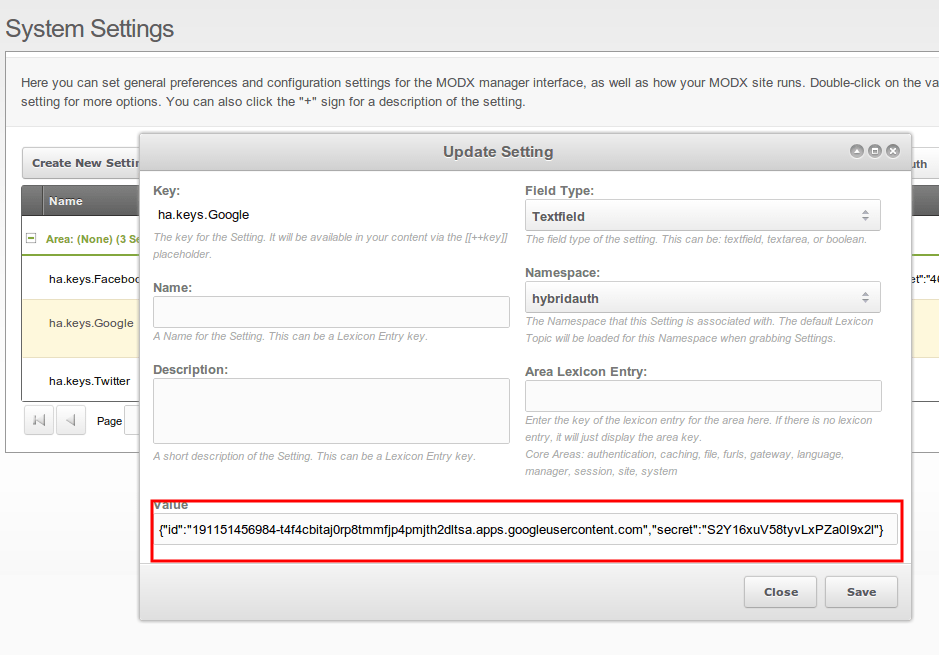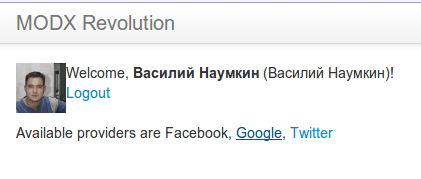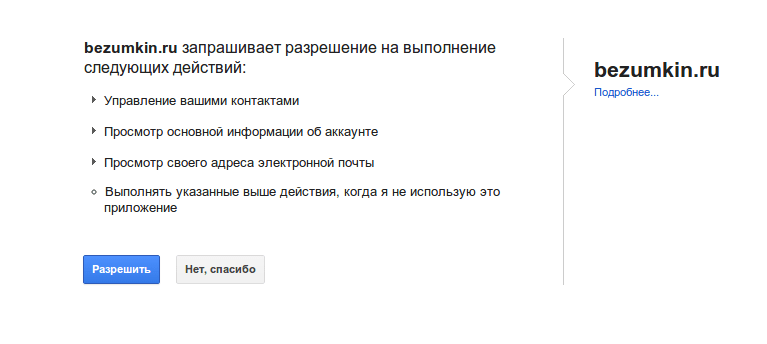 Support the team building MODX with a monthly donation.
The budget raised through OpenCollective is transparent, including payouts, and any contributor can apply to be paid for their work on MODX.
Backers
Budget
$376 per month—let's make that $500!
Learn more