Managing Your Dashboard
Last updated Apr 30th, 2019 | Page history | Improve this page | Report an issue
This article describes how to edit a Dashboard, including on how to assign and arrange Widgets for that Dashboard.
Editing Your Dashboard¶
Go to the main Dashboards page, which can be found in the top menu via "Dashboard" -> "Dashboards". Once loaded, you'll notice a grid in the first tab that holds (most likely) one dashboard, the "Default" dashboard. Right-click the row, and click "Update Dashboard". This will load the editing page for the Dashboard.
You will see a name and description field, and below, a grid of Widgets assigned to the dashboard. You can drag the widgets around to rearrange them, add widgets by clicking the "Place Widget" button, or remove widgets by right-clicking on a widget: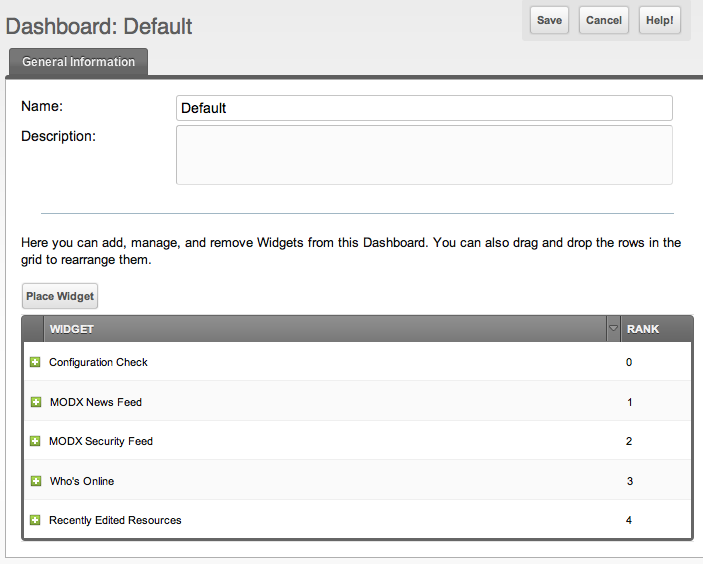 See Also¶
Support the team building MODX with a monthly donation.
The budget raised through OpenCollective is transparent, including payouts, and any contributor can apply to be paid for their work on MODX.
Backers
Budget
$376 per month—let's make that $500!
Learn more